Two ballet dancers of the Odessa National Academic Opera and Ballet Theatre, Ekaterina Tomashek (soloist) and Victor Tomashek (principal), refugees at the Sibiu Ballet Theater following the conflict in Ukraine, will dance, for the first time, on March 19, during the Ballet Gala.
"We couldn't remain indifferent to the drama that artists in Ukraine are facing in this terrible time of war, in which their country is invaded, that is why we answered without hesitation when the two dancers asked us if we can help them. Ekaterina and Victor Tomashek, which form a couple in day to day life, will dance together with the Sibiu Ballet Theater until the situation allows them to return to their country. Ahead of this tragedy that is happening in the neighbouring country, our obligation is to be united, to help when it is in our power to do so and with full faith, to hope that this terrible war will end and we will enjoy peace once more. I hope the applause on Saturday and Sunday of our audience bring to these dancers the joy and hope that we all so greatly need", said Ovidiu Dragoman, manager at the Sibiu City Culture Hou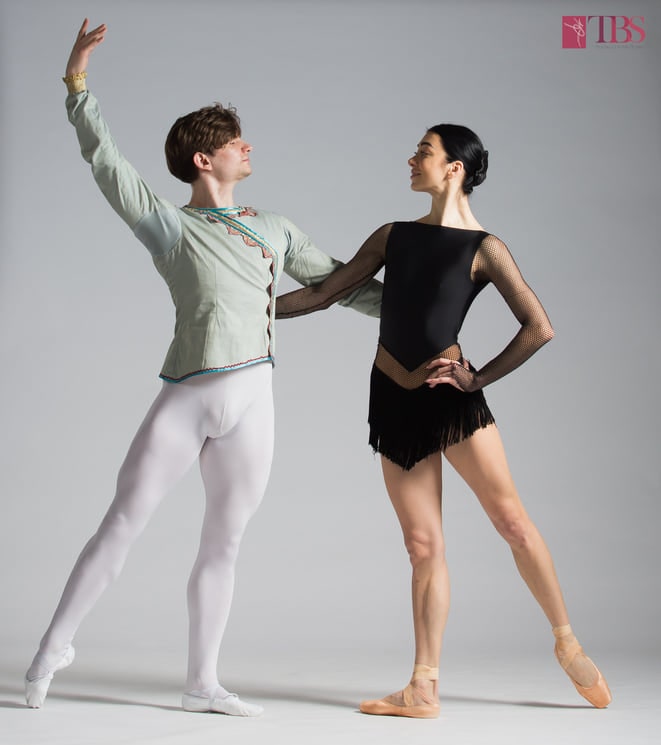 Ekaterina Tomashek graduated from the Kazan Choreographic School with a degree in choreographic art, and after graduation was invited to dance at the Donetsk National Academic Opera and Ballet Theater. Since 2014 she was admitted to the troupe of the Odessa National Opera and Ballet Theater. She has the vast scenic experience, has participated in dance festivals and tours both in Europe (Bulgaria, France, Germany, Sweden, the Netherlands, Switzerland, etc.), as well as Asia (China). In 2016, she participated in the TV show "So You Think You Can Dance" in Ukraine.
Victor Tomashek graduated from the classes of the Kyiv Choreographic College in 2008. He has danced in the Kyiv National Theater and Opera, while later he worked for the National Theater in Donetsk, and since 2014 has been the principal of the Odessa National Academic Opera and Ballet Theatre. He participated in tours in France, Germany, Switzerland, Sweden, Bulgaria, the Netherlands, and China. He is a laureate of competitions in his home country and Russia, was a finalist on the TV show "Everybody Dance" Ukraine, in 2015. Before the start of the war in his home country, he participated in the TV show "World of Dance".