What do jewellery and make-up share in common? What is it that makes jewellery so beautiful? Or its ability to set fashion trends?
Combining jewellery and makeup can help women stand out in the crowd. In a fashion and beauty interview, this is what the most well-known Romanian make-up artist and the creator of the latest trend for jewellery have to say, according to the Romanian news platform Valahia News.
Mirela Vescan, a make-up artist, and Lavinia Lazar (creator of Carlette Jewelry) did an interview in which they talked about the modular jewellery that was patented in Switzerland. The first interaction between them occurred at Cosmoworld Romania2022, the largest event for beauty professionals in Romania.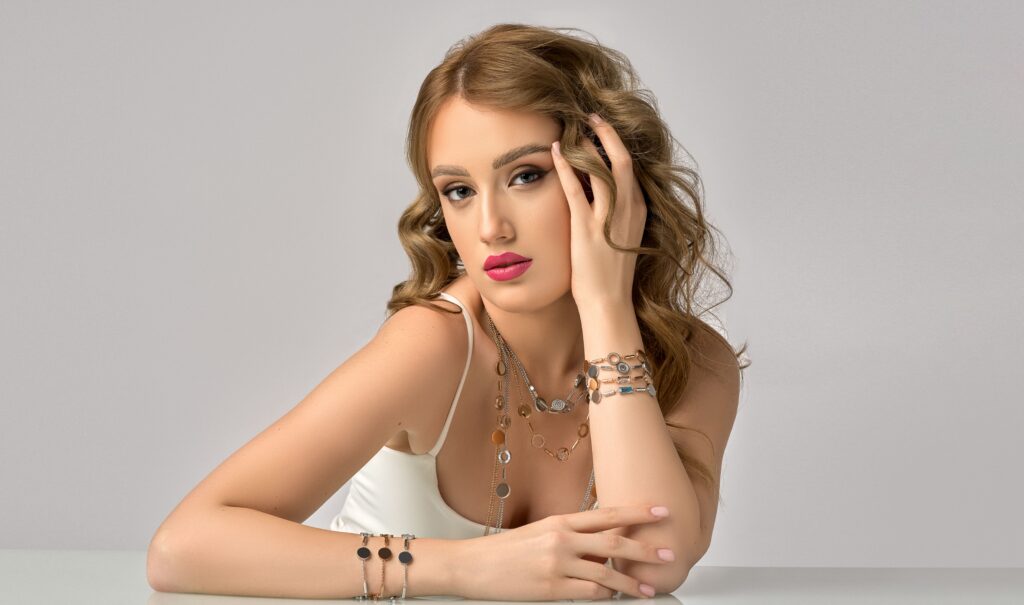 Mirela Vescan, Lavinia Lazar and others shared their opinions on the beauty industry and the challenges faced by entrepreneurs.
Mirelavescan is a well-known make-up artist in Romania. She is loved, respected and sought-after by anyone who wishes to master make-up. Mirela runs a make-up school, and she tries to pass on her knowledge to younger generations. Mirela Vescan, a make-up artist, loves Carlette jewellery because of its uniqueness and cool spirit.
Lavina Lazar created a very cool brand of modular jewellery, and we, here at Mirela Vescan Make-up Academy, consider them inspirational! Because they can easily adapt to our requirements. They are photogenic and adaptable.

Mirela Vescan, make-up artist
It was the perfect opportunity to spotlight Lavinia Lazar, the woman behind Carlette's jewellery. This is what Lavinia did for the Romanian public in her latest interview for the Romanian speaking audience.
The designer explained how modular jewelry started and how she developed this unique concept in Switzerland. Entrepreneur Lavinia Lazar brought an innovative solution to women who are open to diversity and want to express themselves through their fashion to the international market.
The accessories of a model are important in make-up. They can complement the model's make-up and add elegance to it. Mirela Vescan says that Carlette jewellery is modular and adaptable.
Modular Jewelry
The key component of modular jewelry is the locking mechanism. This system allows you to easily combine or exchange a Carlette Talisman to create unique jewelry. This mechanism applies to both necklaces and bracelets. Modular jewellery is not a new trend, but this type of jewellery, made from many components, is very popular and allows for creativity on all occasions.