The National Museum of Romanian History, the National Museum of Contemporary Art, the National Museum of Art of Romania, the National Village Museum "Dimitrie Gusti" and the Romanian Athenaeum offer refugees from Ukraine the opportunity to visit for free the temporary collections and exhibitions they host.
Anyone who fled the war on Ukrainian territory can cross the threshold of these cultural institutions without paying a ticket or entrance fee, based on an identity card – identity card, passport, student card or driver's license. For minors, it is recommended that they be accompanied by their parents or a close relative.
The "George Enescu" Philharmonic offers, beyond the possibility of a free visit to the Romanian Athenaeum, free access to concerts for refugees from Ukraine, within the available seats.
Romanian Athenaeum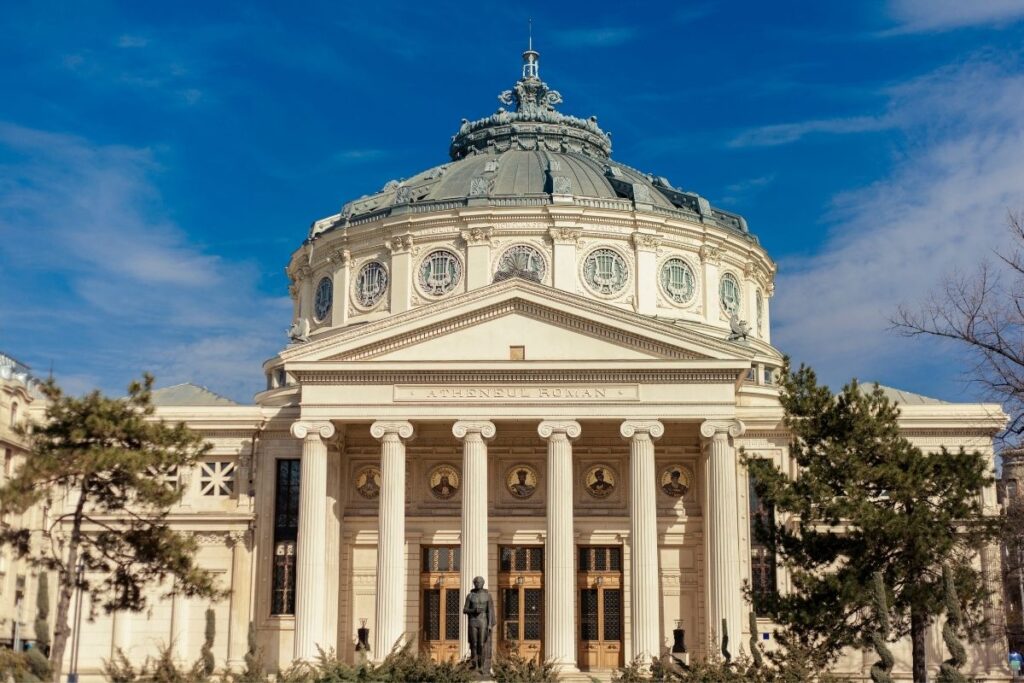 The National Museum of Contemporary Art of Romania has transformed its cafe into a community space, where those affected by the war on Ukrainian territory receive internet access, hot drinks, snacks, everything is available free of charge. Visitors are welcome to contribute with what can be helpful: tea, coffee, biscuits, chocolate or snacks.
Until Friday, more than 90 refugees crossed the threshold of the National Museum of History of Romania. MNIR employees bought products that they donated to the aid centre in Calea Griviţei 200.
The "Dimitrie Gusti" National Village Museum has provided a collection space for donations for refugee reception centres. This week, they visited the Ukrainian museum at the Corbeanca refuge, and workshops were organized for their children.
The National Museum of Art of Romania announces that it offers free access to Ukrainian refugees at the headquarters and satellite museums, respectively the Museum of Art Collections, the KH Zambaccian Museum and Theodor Pallady Museum, from Wednesday to Sunday, between 10.00 and 18.00.
I went to the museum over the weekend and there were a lot of refugees visiting. With children, with families, in groups. We had already set up free access points. They will come again.

Călin Stegerean the general director of MNAR