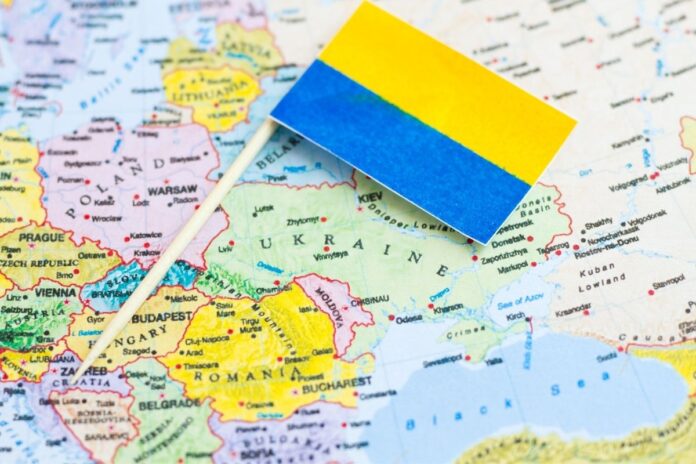 After Russia invaded Ukraine on February 24, almost 470,000 Ukrainian residents fled to Romania on March 18.
Since the crisis, 469,284 Ukrainian individuals have entered Romania, with over 85,000 remaining in the country and 3.753 seeking refuge, according to Valahia News.
In the previous 24 hours, 6,448 Ukrainian residents have entered Romania via the Ukraine border, and 5,094 have entered via the Republic of Moldova border.
On the other side, Vasile Dincu, the Romanian Defense Minister, indicated that the Romanian authorities are prepared for a more significant influx of refugees from Ukraine. Still, the Ukrainian authorities cannot process them.
We are in a state of vigilance. Apart from military training, defence resources, for the strengthening of the Eastern Flank, a new problem has appeared, that of the refugees, that we have to handle. This is a situation that directly affects us, it also affects the population in the area.

Vasile Dincu, Minister of National Defense 
Because they cannot afford to migrate to other countries, many Ukrainian refugees will remain in Romania. Romania has registered 75% of Ukrainian citizens who have moved to other EU nations from Romania.
In the last inflow of Ukrainian migrants in Romania, which lasted from the start of the crisis until March 18, more than 280,000 Ukrainians crossed the Romanian border.
Significant efforts have been made at the land border to increase control and surveillance, with additional crews carrying out operations in areas of responsibility. Management is carried out in coordination with other institutions responsible for this field to ensure an efficient exchange of data and information and the coordinated adoption of appropriate responses to any circumstances that may occur.
Romanian President Klaus Johannis stated at a press conference on March 16 that Romania would not refuse any war refugees from Ukraine, saying that helping the Ukrainians is "the least that Romania can do in this catastrophe."
However, the Ukrainian problem is concerning, and the Russian-Ukrainian war appears to be far from over. With over 600,000 people fleeing Ukraine, the situation in Ukraine could lead to the largest refugee crisis in Europe this century.