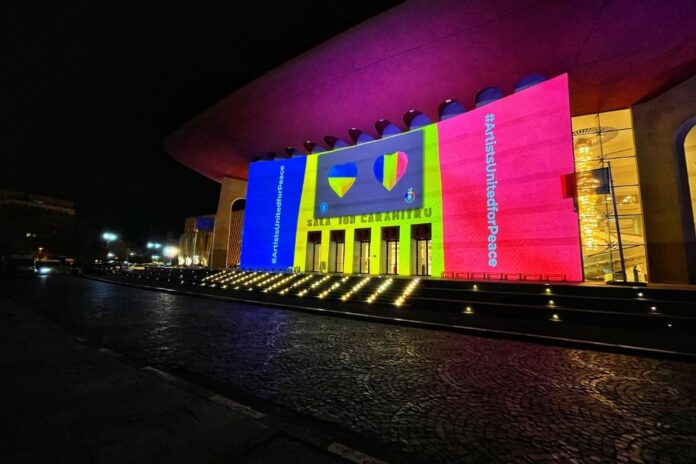 The largest New Media Art event in Romania, iMapp Bucharest, has joined the ENLIGHTENMENT SOLIDARITY PROJECT initiative – #ArtistsUnitedforPeace, projecting the international solidarity movement.
The campaign included a projection on the façade of the "Ion Luca Caragiale" National Theater – Teatrul Naţional "I. L. Caragiale" Bucureşti on Saturday, March 19th, 2022, between 20:30 and 23:00.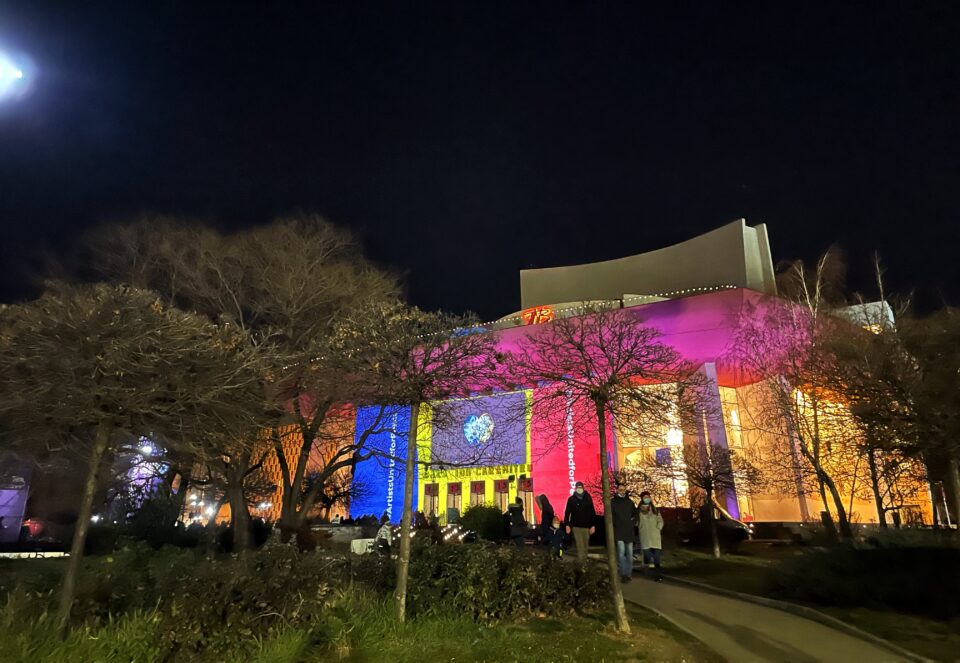 Over 35 visual artists and light festivals from around the world have donated their time and talent to the international solidarity campaign ENLIGHTENMENT, as Valahia News mentioned.
People, according to the organizers, require hope, love, encouragement, and support. We can link the entire world via art and encourage peace if we work together. Even at the worst hours of humanity's history, art has always served the same noble purpose: to promote togetherness and to highlight the best qualities in individuals.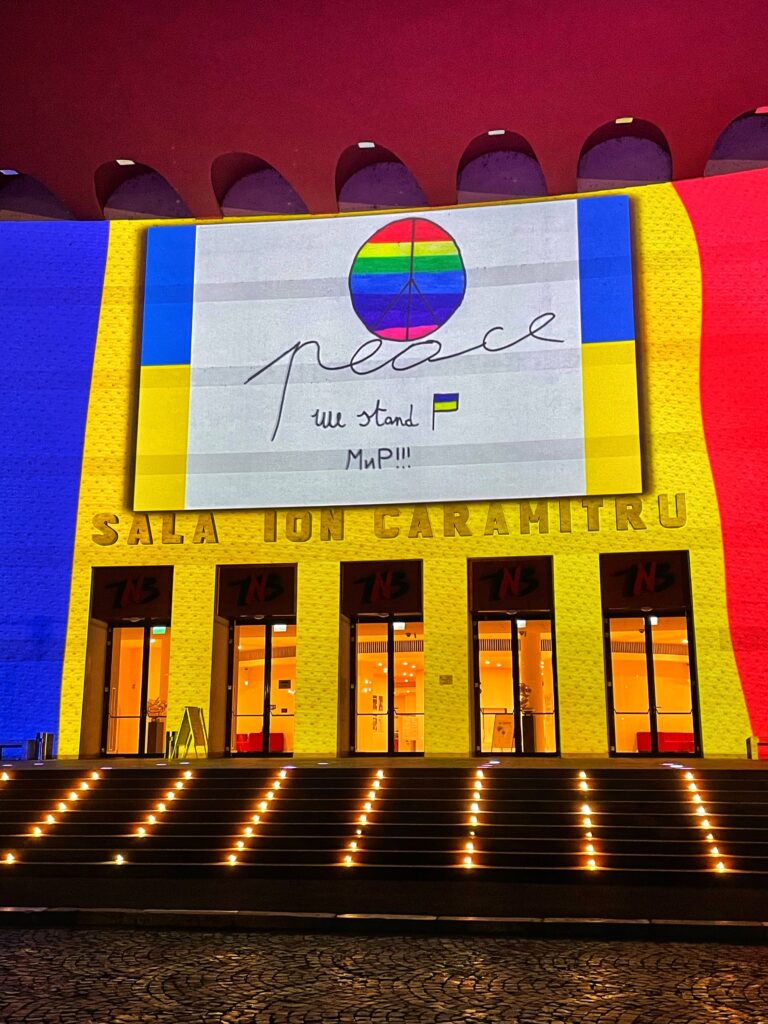 International visual artists were encouraged to develop works lasting 10-15 seconds on the theme of the project under the tagline ENLIGHTENMENT, #ArtistsUnitedforPeace. On the weekend of March 19th-20th, 2022, these works of art will be broadcast in various places throughout the world in a single movie, and the animations will highlight – through their creative energy – the combined efforts to sustain hope through a message of love, solidarity, and support. A film with drawings by children from Hungary and Italy will be included in the promotion.
The United States of America, Mexico, Costa Rica, the United Kingdom, Belgium, France, Germany, Portugal, the Czech Republic, Poland, Norway, Italy, Hungary, Australia, Japan, Canada, Thailand, and Romania are just a few of the countries where the international solidarity campaign will be projected, with over 30 cities around the world supporting the project that emphasizes the ability of art to unite and transcend time and space through the power of its healing messages.