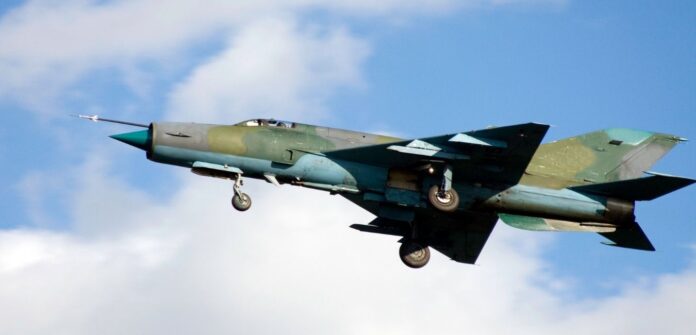 UPDATE March 3: The MiG-21 Lancer fighter jet pilot has been confirmed dead. The search-and-rescue helicopter's seven crew members have also been declared dead. On March 2, eight persons were killed in two separate plane crashes in Romania.
The cause of the crashes is being investigated by military prosecutors.
The prosecutors of the Military Prosecutor's Office attached to the Bucharest Military Tribunal have opened a criminal case in rem regarding these aviation incidents. According to some officials from the Military Prosecutor's Office, the case is aimed at committing crimes of culpable homicide and failure to take legal measures for safety and health at work.
One IAR 330 Puma helicopter on a search-and-rescue mission for the MiG-21 Lancer air fighter lost contact with the control tower as well. The chopper pilot reported adverse weather conditions before disappearing from radar.
There are two separate crashes, one involving an air fighter and the other involving a rescue helicopter. According to the Romanian Ministry of Defense, five people were killed when the chopper crashed.
"The IAR 330-Puma helicopter, which took off on Wednesday, March 2, around 8:21 p.m., in a search-and-rescue mission of the Mig 21 LanceR aircraft, lost its radio connection with the control tower and disappeared from the radar around 8:44 P.P. The pilot had reported adverse weather conditions and had been ordered to return to base. The last known position of the helicopter, which had on board a crew of five soldiers, is the area of Gura Dobrogei, about 11 km from the aerodrome. The condition of the crew or aircraft is unknown. And in this case, the search-and-rescue operations were launched." (Romanian Ministry of Defense Press Release after the disappearance of the helicopter from the radar)
At 8:00 p.m. on March 2, a MiG 21 LanceR aircraft from the 86th Air Base lost radio contact with the control tower while on an air patrol mission above Dobrogea. It vanished from the radar between Cogealac and Gura Dobrogei at 8:03 p.m.
At roughly 7.50 p.m., the plane took off from Mihail Kogălniceanu Air Base 57.
At this moment, there is no information about the pilot's or aircraft's condition.
As a matter of urgency, search-and-rescue activities have been initiated. An IAR-330 Puma helicopter was dispatched to the region of possible impact, and ISU Dobrogea's intervention crews were also delivered.