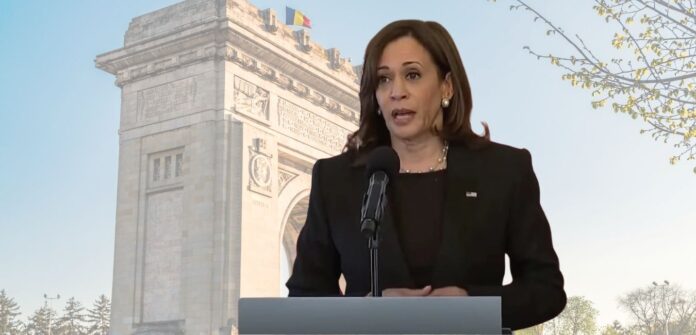 According to the official press release of the White House, the US vice president's visit to Romania aims to strengthen the relationship between Romania and US in response to the unprovoked and unjustified Russian invasion.
Vice President Kamala Harris will travel to Warsaw, Poland and Bucharest, Romania on March 9-11. Her visit will demonstrate the strength and unity of the NATO alliance and US support for NATO's East Side allies in the face of Russian aggression.

White House statement
Kamala Harris meets Romania's President Klaus Iohannis, but also Romanian Prime Minister Nicolae Ciuca to discuss a response to the Russian invasion of Ukraine.
At the end of the meeting on Friday, both presidents held a press conference. The US Vice-President ensures Romania of the US full support within the NATO alliance like she did with all the other member states.
"We take seriously, and are prepared to act on, the words we speak when we say, 'An attack on one is an attack against all."

Kamala Harris in Bucharest, March 11, 2022
In his turn, Romania's President Johannis asked for a consolidated presence of the NATO forces on the Eastern Flank. As a comparison to the announcement made after her visit to Poland, Kamala Harris didn't mention any additional military measures. In Poland, she announced that the US would bring Patriot missiles to the country, as mentioned by Valahia News.