Holztock Festival returns with a social cause as its primary objective. This time, the festival's goal is to generate money for renovations to the fortified church in Hosman, Sibiu County.
The Holzstock Festival will hold its eighth iteration in a spectacular setting this August. The Hosman Fortified Church is where the event is, and the organizers hope to generate money to renovate it this year.
Holzstock isn't just a festival, it is also our way to give something back to the community that welcomes us with open arms.

Holzstock Festival organizers
The organizers claim that the money raised from ticket sales the previous year was utilized to repair half of the roof of the parish house of the fortified church. In 2022, the Holzstock Festival intends to continue its restoration work.
This festival has a unique setting thanks to the proximity of the church citadel in Hosman and the breathtaking view of the Fagaras Mountains. The two days of the festival are filled with music, work/creative workshops, sporting activities, watching movies, debates, songs around the campfire, and the chance to go on short hikes throughout the Hosman village region.
What is interesting about this festival is that by purchasing a ticket, you can support a Romanian rehabilitation project while also taking in a music festival in a breathtaking setting.
Along with the music, those who enjoy it can attend numerous lectures or go on treks through Hosman town. Visitors can stay in a van or a tent and take in the Holzstock ambiance.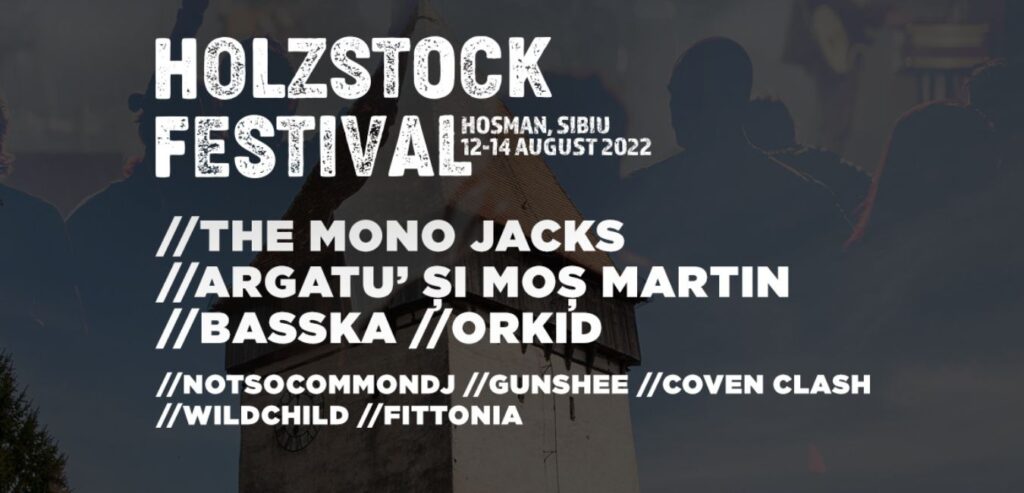 Holzstock Festival Agenda:
The festival has many other surprises for its visitors and promises unforgettable memories of an actual summer festival in Transylvania.

Friday, August 12
Argatu' and Santa Martin
Baska
Wildchild
Fitton
Saturday, August 13
The Mono Jacks
Orchid
Gunshee
Coven Clash

Holzstock Festival Tickets:
The season ticket costs about EUR 40, the ticket for a single day is about EUR 20, and you can purchase them from the Entertix website.
All of this is for a unique festival in the country that is involved in developing the area, beautifying a sacred space in Romania and promoting it internationally. If you are a non-conformist and like to experience new things, try the Holzstock experience, you will love it for its creative spirit and a great vibe.