For every million apprehensive individuals, 1,000,000 people are not afraid to help. SAGA Festival's primary goal is to help the Ukrainian public. TOGETHER, WE ARE ONE!
SAGA Festival, PRO TV, KISS FM, and Bucharest City Hall work together for the biggest live foundation show in Romania to help Ukrainians in convoluted circumstances. The concert occurred at National Arena, the greatest arena in the country.
Romania is effectively involved in the Ukrainian cause. Countless Ukrainians have left their homes and are currently outcasts in our nation, and the number is increasing.
Romanians were supportive and came on Saturday, March 12, to the National Arena, an event with people for people. 8 hours of live show upheld by the dearest Romanian and global artists captivated the participants and helped millions of people in need with the event donations
WE ARE ONE – charity concert by SAGA Festival to the benefit of the Ukrainian refugees, Bucharest, March 12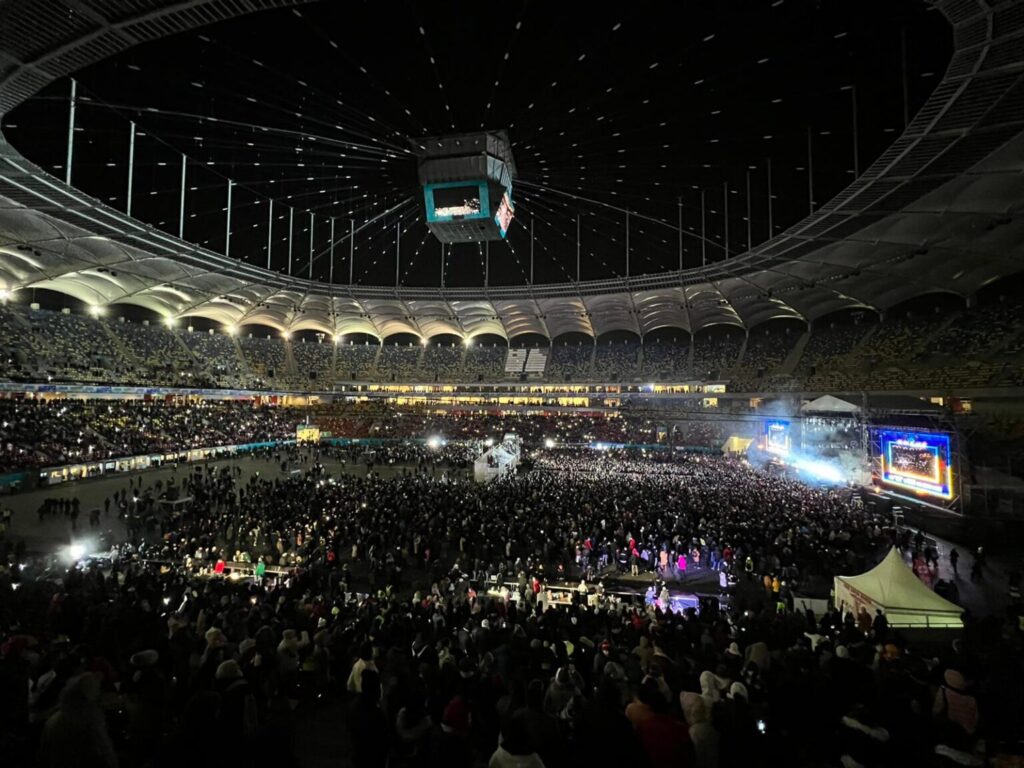 Through WE ARE ONE, and at the same time with the power of music, we want to increase the global awareness of the need for the help of Ukrainians. We want to turn this event into a real resource for those in dire need of support in these difficult times. Observing all the events and the whole current situation, I decided, together with the team, that we needed to do something. We took our values ​​into account, and that's how we created WE ARE ONE. During the 8 hours of the live charity concert, we will be with the Ukrainians, united by music and hope for peace.

Allan Hardenberg, CEO of ALDA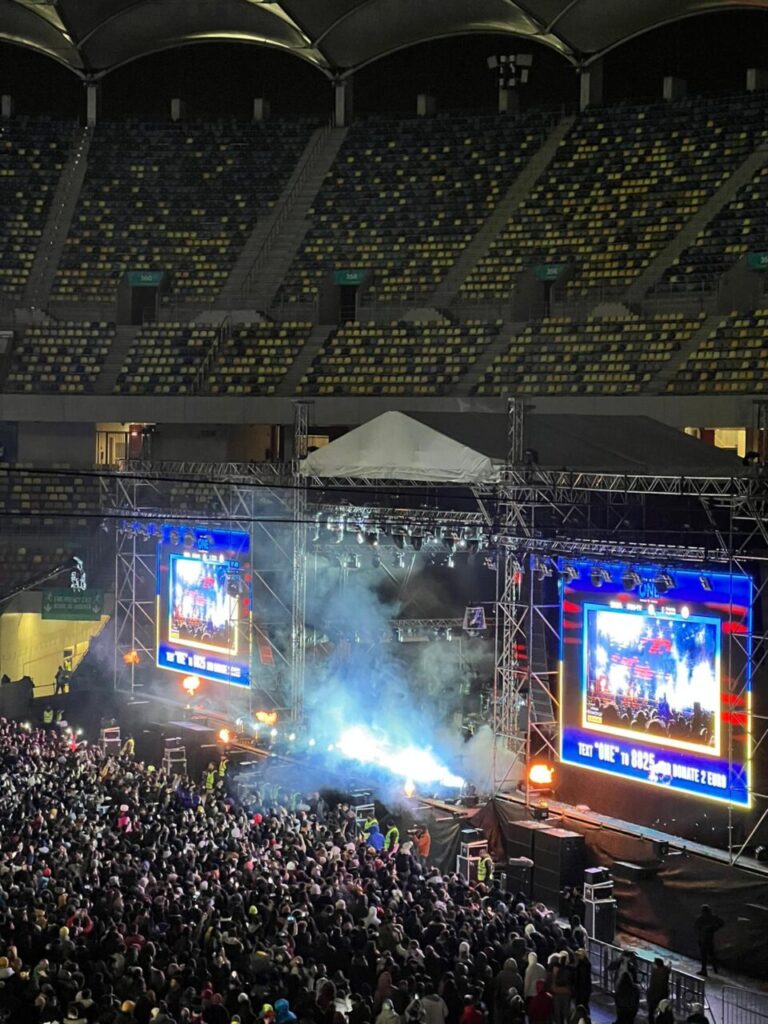 Some of the most appreciated local and international artists were part of the event on March 12 to support people needing help.
The money obtained from the event will be donated to the Romanian Red Cross. Also, to support the Ukrainian people as much as possible, donations can be made to the Romanian Red Cross, on https://crucearosie.ro/, in the organization's accounts or by SMS, at 8825, with the text "ONE".
As cited by local media, the campaign is organized by SAGA FESTIVAL, PRO TV, KISS FM, and Bucharest City Hall for the Ukrainian people.
Photo Source: Valahia News.com