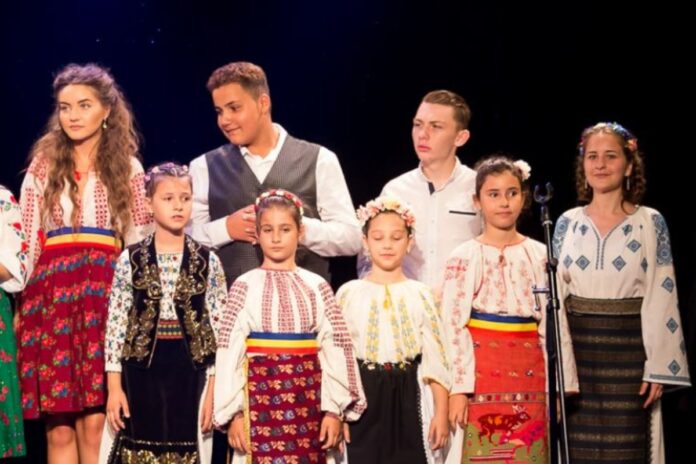 Zorila School was founded by Lavinia Goste and Marius Zorila artists two years ago in 2020 and is the first educational school of this kind in Romania. Zorila offers vocal and instrumental music lessons to kids aged 6 to 18 using innovative and interactive instructional techniques.
The founder position the school as the spot where the present meets tradition in beautifully soul-filled forms through the help of popular music. The vision is to cultivate past treasures and capitalize on them.
"Through a modern and interactive approach, we bring folklore to the heart of the young generation. We cultivate customs and traditions and equip young people with the cultural heritage represented by Romanian folklore."

Lavinia Goste, Zorila School co-Founder
The artists that represent the group of founders and teachers of the school have as an objective that every four years to form a new generation of artists, namely instrumentalist artists, specialists of highly professional attire, who can interpret Romanian music from all ethnofolkloric areas of Romania but also know and can interpret the music of other peoples. All vocal and instrumentalist artists should be able to work in the ensembles and orchestras of popular music in Romania after completing the schools' courses and specific training.

Moreover, Zorila School doesn't just offer courses to grow the potential connection to the folklore world in the youth, form and educate them, and have classes for talented children, but it also offers vocational classes, together with instruction courses and sessions for singers and instrumentalists already part of bands and orchestras and already established in the music scene.
As such, ARCUB partnered up with Zorila School to organize registrations for a new series of traditional vocal-interpretation courses, which will take place between October 2022 to June 2023 at Eliad House on Mircea Voda 5 Street.
The new registration can be made via email or phone. Look at the school's official Facebook page and website to find out more information.